Welcome to the Bloomsburg University Manga and Anime Club (BUMAC) webpage. We hold free public showings of anime every Monday and Thursday at 7:45 p.m. in Bakeless Center Room 207. Please enjoy your stay and we hope to see you at the next meeting!

News
BUMAC will officially be discontinuing the use of its Yahoo Group as a means of news announcement and direct communication. The group will be maintained as an archive. All current and former members interested in staying in-touch should subscribe to our Facebook Page and register on the forum.
The BUMAC Spring Film Festival 2010 will be held on Sunday, January 31st from 12 p.m. until 8 p.m. It will be held in Centennial Hall Rooms 218, 243, 244, and 245 on the Bloomsburg University campus. Programming includes screenings of various anime and live action movies on multiple screens, as well as games and other activities. Light refreshments will be provided. The event is free and open to the public, so feel free to bring friends and family for an enjoyable day indulging in the realm of the otaku.

This is a reminder that the officer elections for next year will take place on Thursday, February 4th during the normal club meeting.
Members interested in voting/participating are encouraged to review the club membership/attendance policy which will be reposted in the Club Meetings section of the forum at the end of this week.
A final list of eligible voters/candidates will be posted following the official meeting on Monday, February 1st.
First Meeting of the Spring Semester
January 19, 2010, 6:23 pm by Webmaster
Comments (0)
Our first meeting of the semester will be held on Thursday January 21st, 2010 in Bakeless Center Room 107 at 8:00 p.m.

Reminder that if the weather becomes foul and evening classes are canceled, we do not have club. If classes are not canceled but the officers feel that travel is unsafe, we will post on the website or Facebook group by 5:30 p.m. as to if we are going to have club.

Hope to see you all on Thursday!

P.S. Remember to check the schedule page for a week by week club schedule!

Setsucon 2010 Pictures
January 19, 2010, 4:16 pm by Webmaster
Comments (0)
See you at Setsucon 2011!
January 17, 2010, 9:12 pm by Webmaster
Comments (0)
Congratulations to the Penn State Anime Organization for putting on another good convention. At least a dozen members of BUMAC attended Setsucon. We will have many pictures soon. See you at Setsucon 2011!
BUMAC Road Trip: See you at Setsucon!
January 14, 2010, 10:29 am by Webmaster
Comments (0)
Many BUMAC members will be at Setsucon this weekend as both attendees and staff. Good luck to the Penn State Anime Organization and have an awesome fourth convention!
No Meeting Monday January 18th
January 13, 2010, 11:04 am by Webmaster
Comments (0)
There will be no Meeting on Monday January 18th due to the Martin Luther King Jr. holiday. Meetings start on Thursday the 21st. Have a great holiday!
Happy Holidays from all your friends here at BUMAC! Have a great holiday season!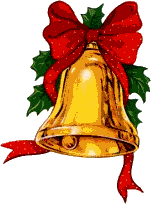 BUMAC Forums Back!
December 24, 2009, 10:40 pm by Webmaster
Comments (0)
After a month of downtime thanks to a server issue, the BUMAC Forums are back online!

Feel free to join the insanity and post!
<< Previous 1 2 3 4 5 6 7 8 9 10 11 12 13 14 15 16 17 18 19 20 21 22 23 24 25 26 27 28 29 30 31 32 33 34 35 36 37 38 39 40 41 42 43 44 45 46 47 48 49 50 51 52 53 54 55 56 57 58 59 60 61 62 63 64 65 66 67 68 69 70 71 72 73 74 75 76 77 78 79 80 Next >>



Comments, Questions, Problems? E-Mail Us.
Loading