Welcome to the Bloomsburg University Manga and Anime Club (BUMAC) webpage. We hold free public showings of anime every Monday and Thursday at 7:45 p.m. in Bakeless Center Room 105. Please enjoy your stay and we hope to see you at the next meeting!

News
Due to requirements of the Registrar's Office, BUMAC will be moving its operations from Bakeless 210 to Bakeless 211 for the remainder of the semester. The same day and time slots will apply.
We apologize for any inconvenience.
The officers and members of BUMAC would like to congratulate Premier Hussein in his ascension to the throne of the new Union of Soviet States of America. The members of BUMAC will be honoring the occasion throughout the day by listening to the national anthem (The National Anthem of the Soviet Union) and preparing for the draft.
Drink, comrades, drink! It's this or the gulag!
BUMAC will be hosting two events this coming weekend.
Saturday, Jan. 24th - Gaming Tournament. Kehr Union Multipurpose A & B. 11AM-8PM. Free-gaming and tournaments (applicable fees) throughout the day. $3 fee per tournament entry.
Sunday, Jan. 25th - Film Festival. Centennial, 2nd Floor rooms. Anime viewings throughout the day. Board and card games and manga reading. 10AM-8PM. Free snacks and drinks available.
Hope to see you all there!
No Meeting Monday January 19th
January 19, 2009, 5:53 pm by Webmaster
Comments (0)
There will be no Meeting on Monday January 19th due to the Martin Luther King Jr. holiday. Meetings resume on Thursday the 22nd. Have a great holiday!
See you at Setsucon 2010!
January 19, 2009, 5:53 pm by Webmaster
Comments (0)
Congratulations to the Penn State Anime Organization for putting on another good convention. At least a dozen members of BUMAC attended Setsucon. We will have many pictures soon. See you at Setsucon 2010!
BUMAC Road Trip: See you at Setsucon!
January 16, 2009, 12:23 am by Webmaster
Comments (0)
Many BUMAC members will be at Setsucon this weekend as both attendees and staff. Good luck to the Penn State Anime Organization and have an awesome third convention!
Zenkaikon 2008 Pictures and DAS Minicon pictures
January 13, 2009, 6:22 pm by Webmaster
Comments (0)
First Meeting of the Spring Semester
January 11, 2009, 9:47 am by Webmaster
Comments (0)
Our first meeting of the semester will be held on Monday January 12, 2009 in Bakeless Center Room 210, the new room due to the renovations of Bakeless Center.

Reminder that if the weather becomes foul and evening classes are canceled, we do not have club. If classes are not canceled but the officers feel that travel is unsafe, we will post on the website or the user group by 5:30PM as to if we are going to have club.

Hope to see you all on Monday!

P.S. Remember to check our new Schedule page for a week by week club schedule!

Happy Holidays!
December 25, 2008, 11:57 pm by Webmaster
Comments (0)
Happy Holidays from all your friends here at BUMAC! Have a great holiday season!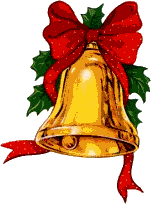 Fall semester over, good luck with finals, spring semester.
December 5, 2008, 7:43 pm by Webmaster
Comments (0)
The BUMAC Fall semester is now over. Thank you for all those who attended meetings. Good luck to everyone with finals.

Our first official meeting for the spring semester will be held on Monday, January 12th in Bakeless 210 at 8PM.

Have a GREAT break and see you all in spring!
- BUMAC officer team
<< Previous 1 2 3 4 5 6 7 8 9 10 11 12 13 14 15 16 17 18 19 20 21 22 23 24 25 26 27 28 29 30 31 32 33 34 35 36 37 38 39 40 41 42 43 44 45 46 47 48 49 50 51 52 53 54 55 56 57 58 59 60 61 62 63 64 65 66 67 68 69 70 71 72 73 74 75 76 Next >>



Comments, Questions, Problems? E-Mail Us.
Loading