Welcome to the Bloomsburg University Manga and Anime Club (BUMAC) webpage. We hold free public showings of anime every Monday at 7:45 p.m. and Thursday at 6:30 p.m. in Bakeless Center Room 207. Please enjoy your stay and we hope to see you at the next meeting!

News
Thanks for all those who attended the film fest. It was one of the best film fests we have ever had. Thanks Again!

Shout out to the Shippensburg Anime Society for dropping by!

This is a reminder that the Film Fest is on April 1st, 2007 from 12NOON until 8PM in Centennial Hall Rooms 218, 243, 244, and 245. Hope to see you all there!
No Club Spring Break, sorry about the layout problem.
March 14, 2007, 9:18 pm by Webmaster
Comments (0)
Hello, there is no club this week (March 12th and March 15th) due to Spring Break. See you all next week!

Sorry about the layout problems, we had a slight technical glitch occur that caused the wrong file to be uploaded.

There is club tonight.
February 15, 2007, 5:58 pm by Webmaster
Comments (0)
There will be club tonight Feb. 15th. Hope to see you all there!
Setsucon
January 28, 2007, 9:44 pm by Webmaster
Comments (0)
Congratulations to the Penn State Anime Organization for putting on an excellent Convention. Pictures from Setsucon are now up in the Club Pictures section.
See you at Setsucon!
January 26, 2007, 9:19 pm by Webmaster
Comments (0)
Many members of BUMAC will be attending Setsucon this weekend as well as being staff. Good luck to Penn State Anime Organization and have an awsome convention!
Hello and welcome back.
January 15, 2007, 7:43 pm by Webmaster
Comments (0)
Our first unofficial meeting of the semester will be held on Thursday, January 18th at 8PM in Bakeless Center Room 107, the same room we had in the Fall. This meeting will be held under summer rules (Anime does not count as an official showing).

Our first official meeting of the semester will be on Monday, January 22nd and several issues will be discussed.

Hope to see you there!

Happy Holidays from all your friends here at BUMAC! Have a great holiday season!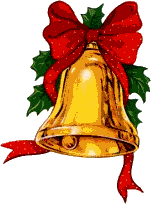 Fall semester over, good luck with finals, spring semester.
December 12, 2006, 11:00 am by Webmaster
Comments (0)
The BUMAC fall semester is now over. Thank you for all those who attended meetings as we had a very successful semester. Good luck to everyone with finals.

Our first meeting for the spring semester will be an unofficial meeting on Thursday January 19th, 2007 and anime will not count towards the final total. Our first OFFICAL meeting will be on Monday January 23rd, 2007.

Have a GREAT break and see you all in spring!

Happy Thanksgiving!
November 23, 2006, 7:01 pm by Webmaster
Comments (0)
The officers of BUMAC would like to wish everyone a Happy Thanksgiving!

Here is the schedule for our final meetings of the fall semester.
November 27th – Regular Meeting
November 30th – Regular Meeting
December 4th – Regular Meeting
December 7th – Final Regular Meeting

Hope to see you there!

<< Previous 1 2 3 4 5 6 7 8 9 10 11 12 13 14 15 16 17 18 19 20 21 22 23 24 25 26 27 28 29 30 31 32 33 34 35 36 37 38 39 40 41 42 43 44 45 46 47 48 49 50 51 52 53 54 55 56 57 58 59 60 61 62 63 64 65 66 67 68 69 70 71 Next >>



Comments, Questions, Problems? E-Mail Us.
Loading