Welcome to the Bloomsburg University Manga and Anime Club (BUMAC) webpage. We hold free public showings of anime every Monday and Thursday at 7:45 p.m. online. Please enjoy your stay and we hope to see you at the next meeting!

News
First Meeting of the Spring Semester 2021
January 20, 2021, 7:25 pm
Webmaster
Our first meeting of the semester will be held online on Monday February 1st, 2021 from 7:45 p.m. - 10:00 p.m.

Hope to see you all on Monday!
Happy Holidays!
December 25, 2019, 11:15 am
Webmaster
Happy Holidays from all your friends here at BUMAC! Have a great holiday season!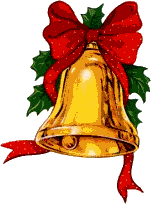 Digital Winter Meetings 2020-2021
December 3, 2020, 3:50 pm
Webmaster
We will be having Digital Winter Meetings! These meetings will occur occasionally on our usual club nights at 8 p.m. Please join our Discord for further details.
Fall semester over, good luck with finals, spring semester
November 20, 2020, 8:15 pm
Webmaster
The BUMAC Fall semester is now over. Thank you to all those who attended meetings. Good luck to everyone with finals.

Have a GREAT break and see you all in spring!
- BUMAC officer team
Final Meeting Fall 2020
November 18, 2020, 8:00 pm
Webmaster
The final meeting of the Fall 2020 semester will be on Thursday November 19th, 2020. Hope to see you all there!
End of Fall Semester Schedule
November 8, 2020, 1:40 pm
Webmaster
Monday November 9th, 2020
Thursday November 12th, 2020
Monday November 16th, 2020
Thursday November 19th, 2020 - Final meeting of the Fall semester. See you in the Spring!
Congratulations Fall 2020-Spring 2021 Officers
August 21, 2020, 7:30 pm
Webmaster
Congratulations to the new officers. They are:

President: Emily
Vice President: Sierra
Secretary: Jordan
Treasurer: Jay
2020 Information Meeting
August 18, 2020, 7:00 pm
Webmaster
On Thursday August 20th, 2020 the information meeting will be held online from 7:45 p.m. - 10:00 p.m. This is a good time for new and old members to introduce themselves and for everyone to get a feel for the club. Everyone is Welcome!
Join Husky Presence
August 16, 2020, 3:30 pm
Webmaster
Summer Meetings Thank You!
August 11, 2020, 7:45 pm
Webmaster
Thanks to everyone for a great summer!

This summer's viewings included:
First Week: Non Asian show
Second Week: Live Action City Hunter Film
Third Week: Sexy Commando
Fourth Week: Submarine 707R
Fifth Week: Non Asian show
Sixth Week: Battle Athletes OVA
Seventh Week: Non Asian show
Eighth Week: Crying Freeman
Ninth Week: Legend of the Galactic Heroes (1988 OVA)
Tenth Week: Battle Programmer Shirase
Final Summer Meeting 2020
August 10, 2020, 10:00 am
Webmaster
Our final meeting of the summer will be on Tuesday August 11th, 2020. Join us on the Bloomsburg University Science Fiction Club Facebook Group.
News Archive 2020
News Archive 2019

Comments, Questions, Problems? E-Mail Us.