Welcome to the Bloomsburg University Manga and Anime Club (BUMAC) webpage. We hold free public showings of anime every Monday and Thursday at 7:45 p.m. in Bakeless Center Room 105. Please enjoy your stay and we hope to see you at the next meeting!

News
Spring Break 2023
March 12, 2023, 1:00 pm
Webmaster
There will be no meetings on Monday March 13th, 2023 and Thursday March 16th, 2023 during Spring Break. Our next meeting will be on Monday March 20th, 2023.

Have a good break everyone!
Monday February 27th, 2023 meeting cancelled
February 27, 2023, 5:30 pm
Webmaster
The Monday February 27th, 2023 meeting has been cancelled due to the uncertain weather situation.
Weather Policy
January 20, 2023, 2:45 pm
Webmaster
Should Bloomsburg University cancel evening classes, we do not have club. If classes are not canceled but the officers feel that travel is unsafe, we will post on the website, Facebook, Twitter, and Discord by 5:30 p.m. if we are going to have club.
First Meeting of the Spring Semester 2023
January 18, 2023, 10:00 pm
Webmaster
Our first meeting of the semester will be held on Monday January 23rd, 2023 in Bakeless Center Room 105 at 7:45 p.m.

Hope to see you all on Monday!
Happy Holidays!
December 25, 2022, 10:30 am
Webmaster
Happy Holidays from all your friends here at BUMAC! Have a great holiday season!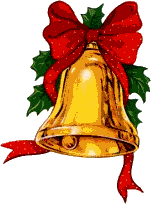 No Meetings Winter Term
December 18, 2022, 10:00 am
Webmaster
Please note that while Bloomsburg University is having a Winter Session/Term, BUMAC will not have meetings during this time.
Fall semester over, good luck with finals, spring semester
December 5, 2022, 5:30 pm
Webmaster
The BUMAC Fall semester is now over. Thank you to all those who attended meetings. Good luck to everyone with finals.

Have a GREAT break and see you all in spring!
- BUMAC officer team
News Archive 2022
News Archive 2021
News Archive 2020
News Archive 2019

Comments, Questions, Problems? E-Mail Us.